Birthdays are always special as they are once a year event and we owe it to the day you celebrate it in a different style.  Only a birthday is a day in a year when a person acknowledges the anniversary of their birth. After all, your birth was the beginning of your life and God created you to serve a purpose in this world.  Every year your birthday is an indication that you still have work to do for the kingdom of God.
Your birthday is an indication that you have yet another chance to fulfill your and your loved one's missions. A birthday is an occasion to commemorate its birth. If you like to throw a party in style then it is very important to know that besides the cake, good food and drinks, birthday decorations are something that set the mood just right.
Ideas for Birthday Decoration
I am sure that if you here then you are looking to plan a party indoors or outdoors then here are some birthday decoration ideas. Right from various things that you can do with party themes, balloons, we cover all party room decoration tips that are easy as well as fun.
It does not matter your age, a birthday is an occasion that deserves to be celebrated, whether you are looking to host a low-key gathering with a few friends or elaborate birthday extravaganza, birthday parties give you an excuse to gather your dearest and nearest to ring in another year of your life. From kids, teens and tweens, to grown-up birthday party ideas, then this lits offers you something for everyone, you can find your unique deco that will reflect your style or fun party games to keep everyone entertained. These tiny moments of joy such as blowing out birthday candles with friends and family members are not only important but this is the time to celebrate and enjoy your life so fat and look ahead to a bright and successful future.
Kida Ages from 4 to 10 years
1. Superheroes- Your little ones will be flying high with excitement with this birthday party. You must ask your guests to come in costume and go-comic book crazy.
2. Built it- On this birthday you have to place building materials such as blocks, logs and legos,  etc., at several tables. You have to break into teams and see who can build the tallest tower, building or come up with the most creative structure.
3. Star Wars- The Force is with you as you grab your lightsaber and host a Star Wars party for some out of those world birthday party magic for your kid. You should ask your guests to come dresses their favorite character.
4. Princess Birthday Party- You should make your little one the belle of the ball with a princess-themed birthday party. You must surprise the guest of honor with a special visit from a favorite cartoon or book and click pictures for the unique party favor.
5. Scavenger Hunt- In this birthday party theme you have to send the kids out to the house to work up an appetite for ice cream and cake with a scavenger hunt. You should ask the birthday kid to select 10 items or products they want to hide and then offer clever clues to put everyone on the right track.
6. Circus- A circus theme birthday party is quick and easy to put together and budget-friendly as well. You can use hula hoops to make different rings of entertainment and encourage your friends and family members to get into the act such as acrobats, clown caravan and lion tamers.
7. Fairytale Birthday Party- If your kid loves Beauty and the Beast, Aladdin or Sleeping beauty then you can make the storybook come alive with some tasty treats and character cutouts with glittery decorations.
8. Bounce House- You could include, bounce, jump and flip into birthday fun.  You can visit an indoor bounce playground or can rent your own for the ultimate and fun home party.
9. Pirate- Who does not love a pirate birthday party theme? In a pirate theme party, you should welcome every guest with eye patches, plastic swords, telescopes and can play games where everyone can walk the plank and can find buried treasure.
10. Fashion Show- In a fashion show birthday party theme you have to ask your guests to bring their favorite dress-up clothes and stock up on fun accessories such as tiaras, belts, costumes, jewelry and sashes, etc. When everyone is ready to shine then hold a fashion show with light-lined runaway and photographer.
Tween and Teenagers from 11 to 17 years
1. Gamer- You can choose a gamer theme for a birthday party he or she will never forget in their life. You can host a home tournament with multiple stations or can collect your quarters and visit an arcade for an afternoon for having fun.
2. Pool Party- You could find a neighborhood pool or YMCA where you can host the party and can spend the day splashing and having a blast with their peeps. You can also serve poolside snacks, pizza, ice cream and cake for the win.
3. Teatime- Teatime birthday party theme is totally Instagram-worthy in which you can dress up in your fanciest teatime attire and channel your inner royalty. You can also serve warm beverages along with finger sandwiches and desserts. You can pick up some fancy or vintage cups and saucers from a local shop and let your guests take them home as favors from your party.
4. Cook-Off- If you are up for some tasty competition then you should host a cook-off theme birthday party. You can split into groups of two or more and give each team a mystery food basket. You can pick some themes like pasta, appetizers and baked goals and see what treats they will make up for you.
5. Camping- You can take the birthday party to the great outdoors with a camping party. You should begin the birthday with tent races and can end up with hot dogs, singing songs around a bonfire.
6. Spa Party- You can giggle your party way too gorgeous with a fabulous spa party theme. You can visit a local spa or hire professionals to treat your guests to facials, pedicures and manicures.
7. Art Party- If your kid is a creative tween or teen then let him express by making beautiful works of art with their friends and cousins. You can make ceramic, make reservations for a group-led painting party or can visit a pottery studio.
8. Slumber Party- There is no birthday fun like a slumber theme party. You can get some sleeping bags and keep the group well supplied with movies, candies, snacks and many more activities.
9. Candy Bar- Your kid will love this sweet idea. In the candy bar birthday party theme, you can set out a six or eight feet table and line item nd to end with candy bowls or vases for an elegant touch. There is a number of party stores from where you can get wrapped goodies ina a rainbow of colors that makes it easy to create almost any theme.
10. Paintball- To get a paintball birthday theme you can visit an outdoor paintball location and take your best shot. You can ask about their birthday packages.
Pink Two Colour Combination for Bedroom Walls
Adults ages 21 years and above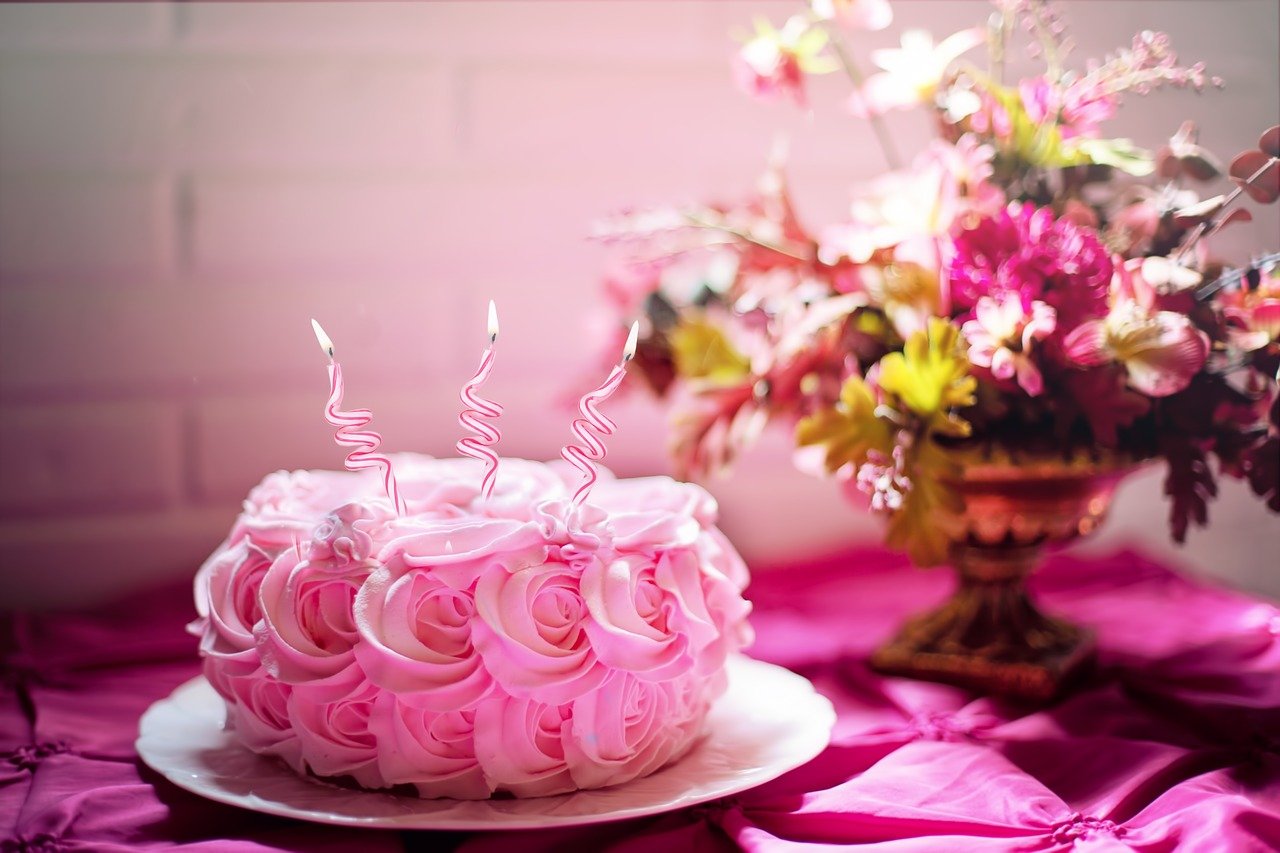 Birthday under the stars- You get this birthday party them you have to move your furniture in the grass, set a festive mood with lots of candles,  set out blanket and pillows. Just sit around the fore and break out your musical instrument for a birthday song together.
Clue or Detective Party- It is a birthday whodunit and you have to use a board game or find some online inspiration and can set the scene for the perfect crime. You can solve the mystery in time to get cake and ice cream as a winner.
Wine tour or Brewery- There is a number of breweries and wineries that offer you group package tours that include treats and tastings along the way and this is a great way to celebrate your special day.
Weekend Getaway- To get a weekend getaway party theme you can grab the crew and celebrate all weekend long. You have to book a mountain home, beach getaway or can rent an RV and can go where the roads take you.
Casino Night- The stakes are high for a casino night party. Ta casino night party you could del the cards, pass out the chips and see who racks up more. You should have prizes ready for the biggest winners and biggest losers as well.
Comdey Club- To host a comedy club party, you have to find the schedule of a local comedy club and book a block of tickets. Let the club know that you are celebrating a birthday party for a chance to get the guest of honor upon the stage.
Take a Hike- You will get active with a long or short birthay hike. You should invite your family members and friends to spend some time together in the lap of nature, then you should end you special day with a nice and delicious dinner  and end your trip to a brewery or coffee and dessert point.
TV Theme Party- You should know that you are never too old to have a birthday party that is inspired by your favorite TV show. You can go from Friends to The X-Files, Glimore Girls to The Amazing Race with your favorite buds.
Themed Potluck- Does your guest of honor have a favorite food? You can surprise him or her with a potluck party and can ask your guests to bring a dish and the recipe to share. This birthday party theme is so easy and makes your party food so delicious.
Dancing through the Decades- To celebrate the birthday in this theme you can jam out and enjoy all the number one hits of the birthday guest from their birth to till day.