Chandigarh is the first planned city in the country and this place is known as a city beautiful but now it is also known as the Green City of India for its Eco-friendly environment. There are several attractions in the city, that are surrounded by lush green gardens and parks. Chandigarh is a place that is not only for the young and this city sticks to traditional yet enchanting oldies.
Many of them are impeccably dressed and often have an eccentric style that makes you want to follow them around and find out more about their loves. People from all over the country are moving towards this city to live their lives with their loved one as the city have all the basic and modern amenities. As people are moving towards the city to live their life in luxury, there is a number of housing projects that are doing to set up in the Tricity of Chandigarh and New Chandigarh is one of them.
Suntec City Chandigarh
The Suntec City is located in Chandigarh and this project hosts all facilities that a contemporary property purchaser would aspire to have such as 24 hours Backup Electricity, Entrance Gate, a Club House with Security Cabin, Landscaped Garden, Security Personnel and a gated Community. The project is a part of the suburban locality of Mullanpur, The Suntec City is located near amenities by wide roads and residents of the locality have said access to community utilities such s schools., hospitals, colleges, recreational areas and parks.
The amenities within the complex are thoughtfully created and the project comprises residential plots of various dimensions. The area of units available in this project comprises 108.00 acres. The Suntec City plots floor plan enables the best utilization of the space, from stylish flooring to spacious balconies, standard kitchen size and high-quality fixtures.
The master plan of this housing project includes a number of amenities that collectively guarantee a hassle-free lifestyle, owing to its world-class facilities, this housing project is a lovely abode for you and your family. Underground electrification, ultramodern design street lights and a community club with a gymnasium and swimming pool are some of the amenities that you will have in this housing project. Suntec City Chandigarh has options of several residential plots 150, 200, 250, 300, 350, 500 and 1300 square yards independent floors and commercial showrooms and double story shops, S+4 independent floors, under a fully integrated township on PR-& Airport Road at New Chandigarh.
ABS Group jas a number of years of expertise in offering a series of real solutions that include sales, promotions, interiors, marketing, construction and operations. The company takes pride in the timely delivery of efficient services that can be seen in its work. The team attributes their success to the team, impeccable planning, strong business acumen and a passion for offering satisfying services. To satisfy clients' requirements, the company offers premium living spaces and high-end lifestyles to society.
They apply their knowledge and experience to give what the clients are in search of. The high standards of their projects are a benchmark for the market.
No one can resist spending family days outside set against the abundance of manicured green spaces. An endless variety of flora and fauna and trees dotting the terrain and your kids have more trees to climb and dream in. The landscape of the society is open as Mother Nature intended, with utilities concealed under the ground. Reinforced by the latest in environmentally-sound practices, the dedicated sewer and water treatment amenities reassure that you are truly living in harmony with the earth.
Exactly Ensured
Beds:

3

Baths:

3

1650

sq. ft
Exactly Ensured
Exactly Ensured
Beds:

3

Baths:

3

1600

sq. ft
Beds:

3

Baths:

3

1837

sq ft
Exactly Ensured
Beds:

3

Baths:

3

1661

sq. ft
You can give your kids magnificent surroundings and atmosphere to expand their horizons. At Suntec City Chandigarh, their new residential flats in the city, there is a whole new world to discover on the treetops and with the firefly cupped in your hands. With only about half the development dedicated to residential Plots, your children will find their space in the sun between the orchards, gardens and parks. Budding achievers and dreamers are safe in this nurturing environment to go on adventurers and explore to their hearts' content.
The developing independent floors and plots in Chandigarh are an ideal setting for families to flourish. Suntec City separates you from the hustle and bustle of city life but with its verve and convenience of a stone's throw away.
At ABS Suntec City's Residential flats in Chandigarh, moments turn into memories within a growing community that cultivates shared passions and support enduring ties. Suntec City is five minutes away from Chandigarh and Mohali and the place is also accessible on highways and close to major healthcare, education and recreational facilities.
The ABS Suntec City has residential plots and beautifully built park terraces and independent floors, followed by a fully integrated township that offers office, education, medical, retail and entertainment amenities. At Suntec City, the outstanding facilities are complemented by excellent schools, business, health and lifestyle facilities nearby. So there is no need to leave the comforts of daily living as you have ABS Chandigarh around
 Plots at Suntec City, Chandigarh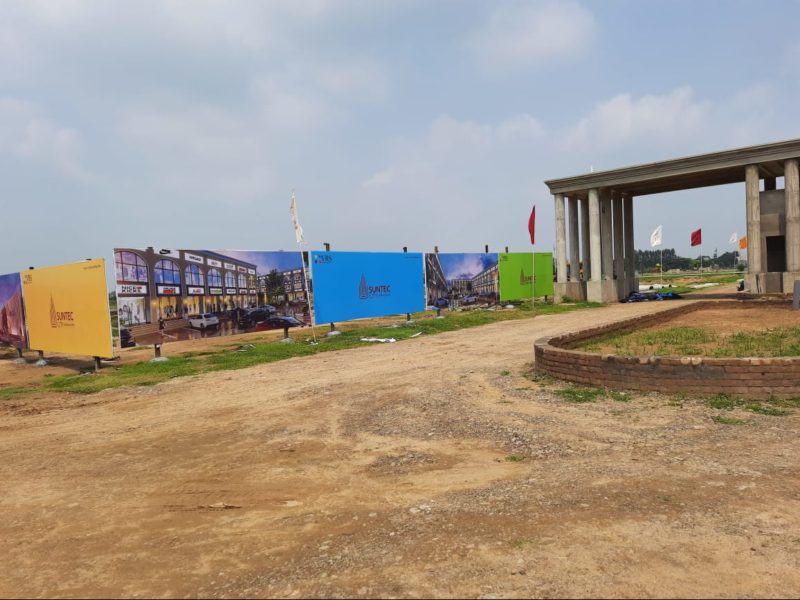 Plot for sale in Suntec City Plots, Mullanpur
This plot has an area of 2250 square feet and dimensions of 30*75 in a budget of Rs 1.33 crore. This residential plot can be utilized once you pay the booking amount of Rs 2 Lakh. This residential plat has an on-sale price breakup of Rs 1.33 crore breakup. This land allows the purchaser to build 3 floors. The best appeal of this plot is its garden or park benefit. This land has a few important landmarks such as near PCA cricket stadium pr 7 airport road which are located nearby.
Plot for sale in Suntec City Plots, Mullanpur
This plot is available in Sector 21 22 New Chandigarh, location is on PR 7 which will further connect to the International Airport road Mohali. This plot is spreading across 75*3.33, the plot has an area do 2250 square feet. Pay a booking amount of Rs 1 lakh and you are all set to use this residential land. This residential plot has a price breakup of Rs 1.19crore breakup.
This residential land allows the buyer to build 3 floors and the best appeal of this residential plot is its garden or park that is located on the main road. Omaxe is some of the landmarks that are located close to this residential land.
Plot for sale in Suntec City Plots, Mullanpur
The project is on the airport, a well-designed township with excellent inner roads and lush green surroundings. This will be going to be the very first project on the airport while coming from the Mohali side to Chandigarh. The best residential plot is available for sale at a reasonable price in Mullnpur, Garibdas.
The price of this plot is Rs 1.45 crore and has an area of 3150 square feet. Further, this plot spreads across dimensions of 12* 29. With a booking amount of Rs 3 lakh and you can become the owner of this plot. This residential plot for sale has a price breakup of 1.45 crore breakup. This residential plot allows the purchaser to build 3 floors. The land offers an unobstructed view of the main roads adding to its value.
Plot for sale in Suntec City Plots, Mullanpur
You can get this best residential land in the affordable locality of Mullanopur Garibdas. The sale price of the land is Rs 84 lakh and it is spread over 1800 square feet with a dimension of 60* 3. You can buy this residential land with the booking amount of Rs one lakh. The price breakup for this residential land for sale is Rs 84 lakh breakup.
The buyer of this plot can undertake the construction of 3 construction floors on this land. Considering this plot offers you the advantage of overlooking the garden and main road. The plot is located close to the tata cancer hospital and medicity, these are some of the noted landmarks that are situated close to this residential plot.
3 BHK Flats in Suntec City, Chandigarh
3 BHK Independent Builder Floor in Mullanpur
This is a semi-furnished house that is a newly built residential complex in Suntec City. This 3 BHL flat is very well located in a prime location of north Mullanpur and is just 2 to 4 years old. Bring a semi-furnished, this flat is at an affordable price.
The price of the flat is Rs 86.9 lakhs. The super built up area of the flat is 2168 square feet. There are 3 bedrooms, 3 bathrooms and 2 working spaces that make this flat a great investment opportunity. This is a north-facing flat which makes it a Vastu-compliant property to buy.
3 BHK Independent Builder Floor in Mullanpur
The area of this 3 BHK luxurious floor is 2168 square feet that are available for sale in la Canela, Suntec City new Chandigarh. The price of the property is Rs 95 lakhs.
This is a northeast-facing flat. You will have a number of amenities in this 3 BHK flat such as full power backup, 24*7 water, visitor parking available, on-call maintenance staff, low-density society, parking available, modular kitchen, fitness center or gym, club or community center, 3 balconies, pooja room, study room, servant room and store room. This is a semi-furnished flat. This flat has several furnishings such as one modular kitchen, 4 wardrobes, 1 chimney, 1 stive, 1 exhaust fan, 1 geyser, 6 fans, 6 lights and 1 curtain.
3 BHK flat in Suntec City Mullanpur
This 3 BHK flat is available for sale with s4 in Suntec City New Chandigarh, Mullanpur. This flat is located close to the hospital, close to school and close to the market. There is a number of facilities that you can enjoy in this flat such as 24*7 water, visitor parking available, on-call maintenance staff, a gated society, 2 balconies and one servant room available.
The flat has 3 bedrooms and 3 balconies. This 3 BHK flat has 2168 square feet of super built-up area that costs you around Rs 3916 per square feet. The price of the flat is Rs 85 lakh. This is an unfurnished flat.
3 BHK flat in Suntec City Mullanpur
This 3 BHL flat is available in Suntec City, New Chandigarh. This flat is available at a reasonable price of Rs 81 lakhs. There are 3 bedrooms, 2 balconies, one modular kitchen, one servant room and one pooja room available in this 3 BHK flat. This is an unfurnished flat.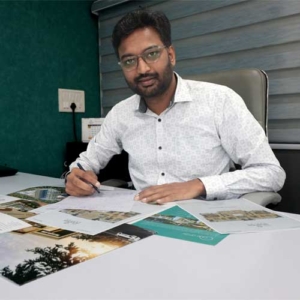 I am just a call away, call me at [9988809910] or click below to chat with us.